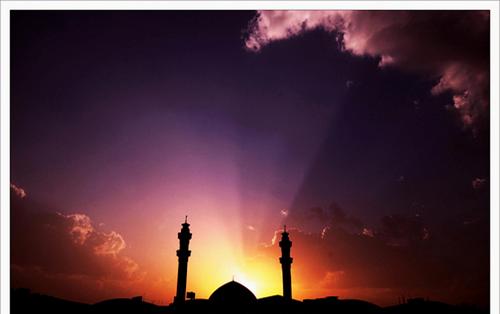 So here we are, the US embassy in Libya attacked and an ambassador killed on yet another 9/11…and already, many on Facebook are decrying Obama's "apology" to the Islamic world…get real, people!!!
Obama is not apologizing for anything, he is simply recognizing the simple fact that this is not an issue of Islam vs. Christianity (which is what so many so-called Christians wish it to be)…it is an issue of the myth of redemptive violence being practiced by two warrior elements, those on "their side" vs. those on "our side".
The myth of redemptive violence gets humanity onto a swift train…destination NOWHERE.
This morning at school, I had a brief yet meaningful conversation with a young Muslim woman. Without discussing the events in Libya, we talked about many other things…the fact that I am an ordained minister (even though I am a teacher now) who wishes to understand more of her faith, the beauty of her faith, the opportunity for Malak Fakhoury, a former student at the school to come home and tell so many of her wonderful and at times challenging experiences she is currently having in Palestine and how her time there could be used to promote healing and understanding between the three great Abrahamic faiths…Islam, Christianity, and Judaism…all valuable, all human, all worthy, regardless of the order I list them in.
I couldn't stop the bloodshed in Libya, I most likely can not stop the bloody response that may come from the United States government, but today…I could just sit, smile, converse with a young woman…a young woman who is part of the future of this world.
May it be a healing future indeed…insha'Allah.